An Invitation to attend a session entitled: Cooperative Training Talk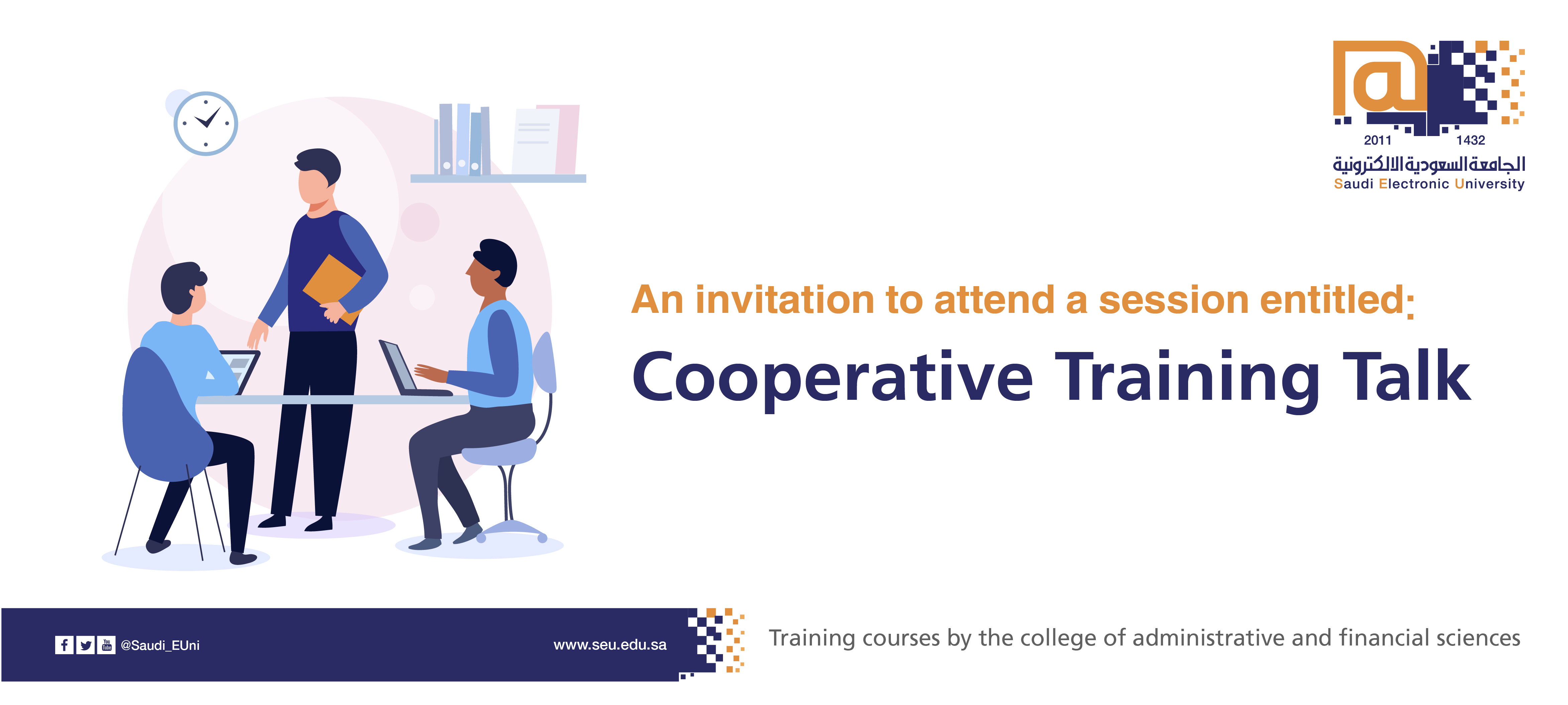 In order to provide opportunity to receive professional training and experience in an actual work environment, the Administrative and Finance College in Saudi Electronic University is pleased to invite you to attend Training Course Entitled: Cooperative Training Talk.
The session will be held on Wednesday, December 2, 2020, from 1:00 PM to 3:00 PM.
Presented by:
Ms. Layan BinSaleh, Lecturer E-Commerce department at SEU.
Ms. Suad Alhussain, Lecturer Finance department in SEU.
Course Contents:
Introduction of cooperative training.
The training session will be hosting some SEU alumni to talk about their practical experiences during the Cooperative Training Program in the private sectors.
Target group:
Students who are looking for cooperative training chance.
Notes:
The invitation is open to CAF SEU students.
All courses are offered online.  to attend the session (Click here).