An invitation to attend a lecture on: Academic or Professional Education in Accounting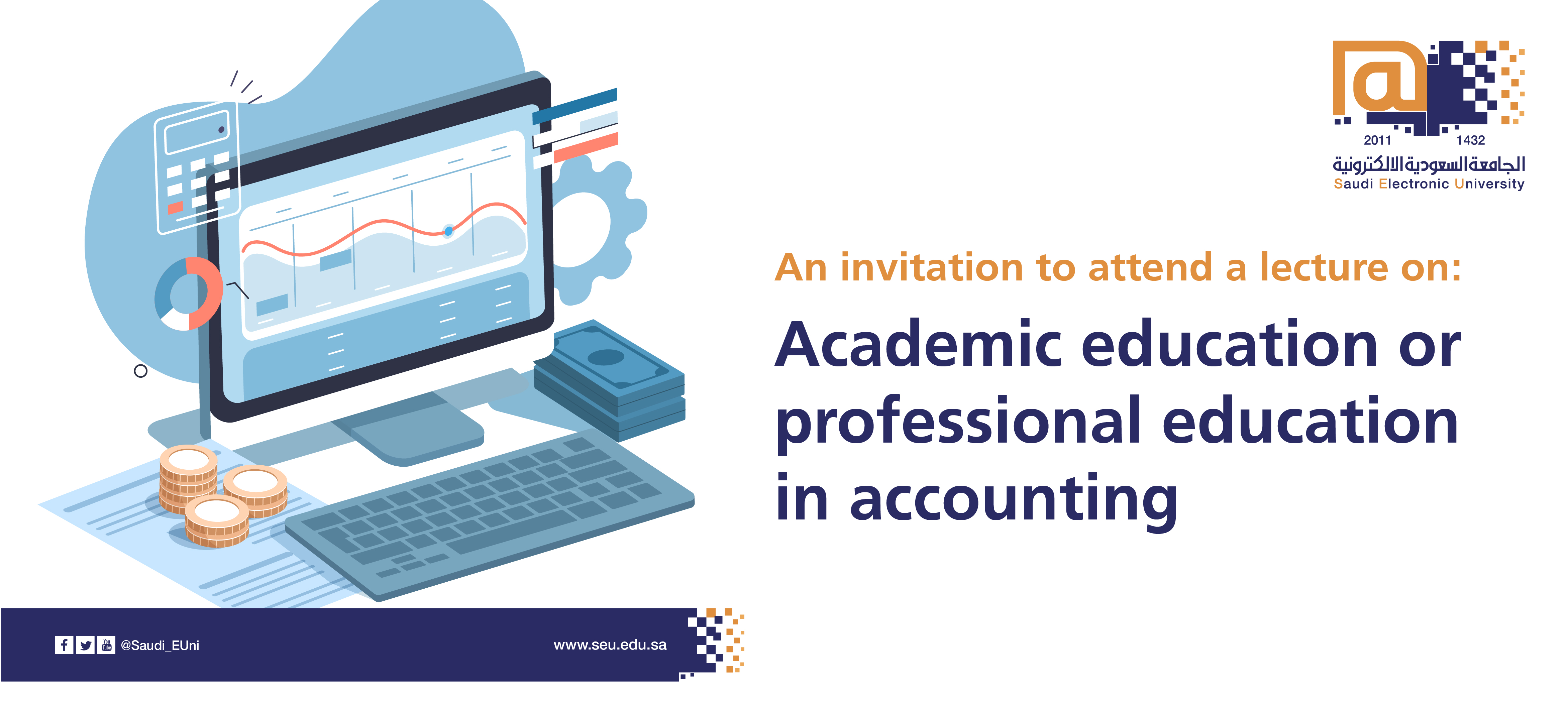 The Accounting Club at the College of Administrative and Financial Sciences invites you to attend a lecture on
Academic or Professional Education in Accounting
presented by Dr. Maysoon Muhammad Saeed Khoja, Assistant Professor of Accounting.
The Lecture will be held on Saturday 3 Apr 2021
from 03:00 PM to 04:30 PM.
Lecture Outline:
The difference between academic education and professional education in accounting. 

Professional accounting certificates, their importance, types, and the difference between them.

The appropriate time to obtain professional certificates.
Notes:
This Lecture will be delivered  virtually via Blackboard through the link HERE.
It will be offered to all Saudi Electronic University male and female students.