An Invitation To Attend Cooperative Training Workshop Provided By College of Administrative and Financial Sciences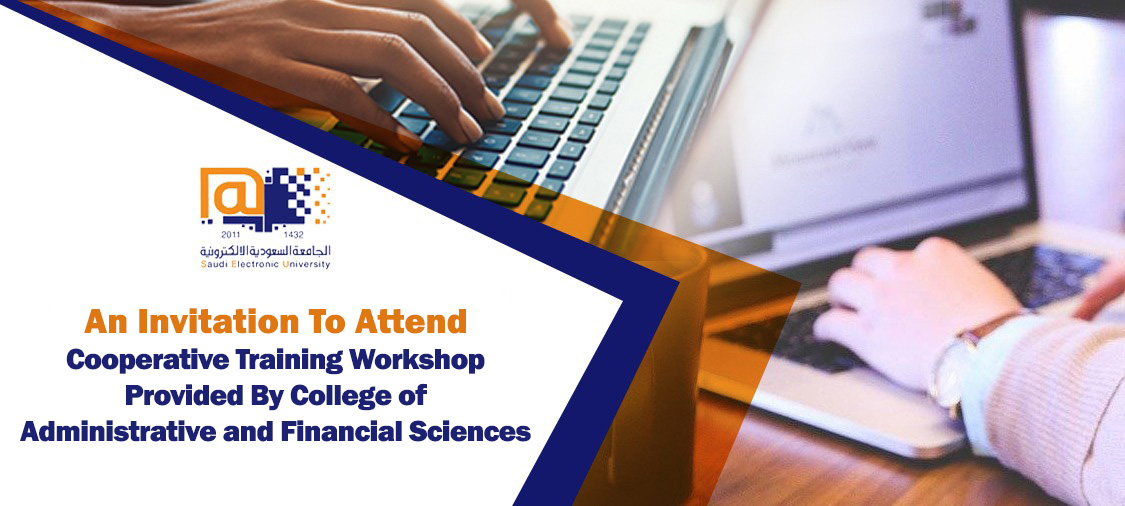 The Administrative and Finance College is represented by the training unites supervisor and students of the college during the first semester the year of 1441-1442 AH. These workshops are aimed to develop and identify the training course.
Day & Time:
Monday, 18\1\1442 AH - 7\9\2020 AD.
02:00 PM – 03:00 PM
Attending link:
The invitation is open to all CAF Students, to attend the session (Click here)

For questions and inquiries, please contact us via e-mail:  caf.coop@seu.edu.sa
We look forward to seeing you at the sessions