Overview
Basic sciences represent a fundamental part of human thought, endeavors, imagination, and creativity. Therefore, understanding science is essential to figure out how the natural world works as they provide an effective way of building mental discipline and encourage logical reasoning. In addition, basic sciences play a central role in understanding the contents of other school subjects such as engineering, management, economy, medicine, computer and social studies. For this reason, our department offers foundational supportive courses for students majoring in other disciplines. These courses, which are required by other departments include: Discrete Mathematics. Linear Algebra. Statistics, Quantitative Methods, General Physics 1 and General Physics 2. Our department currently does not award an academic degree. However, running our own program will be considered in our future plan.
Vision:
Creating a knowledge-based society by promoting science learning
Mission:
Provide quality teaching in order to enable students to implement their knowledge for exploring real life applications of mathematics, statistics and physics.
Head's Word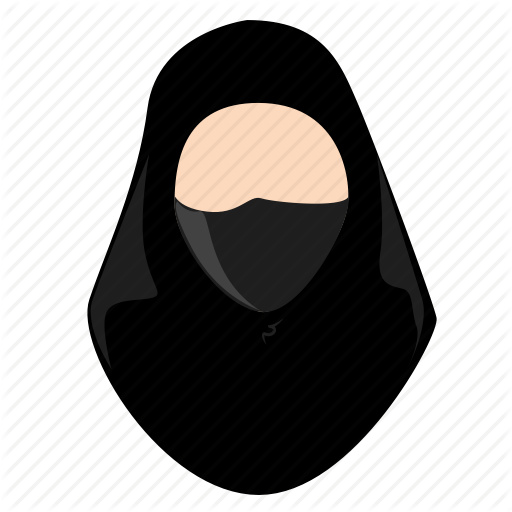 In the name of Allah the most merciful and the most graceful

I would like to welcome you to the Basic Sciences Department page in the College of Sciences and Theoretical Studies. Our department offers some crucial courses which are required for students Who belong to programs in the college of Administrative and Financial sciences and the college of Computing and Informatics.

Students will learn Discrete Mathematics which will help them to understand and use abstract discrete structures that are backbones of computer science. Also, students will have the opportunity to know Linear Algebra which is most widely used in the engineering core subjects and other fields.

Students study Statistics which introduce basic statistical methods used in Business and IT applications, and they will be able to make decision after analyze data using software packages. In addition, they will learn some concepts of probability theory  in the course that Introduction to Statistics and Probability. Moreover, they will learn Quantitative Methods which help them to solve problems of inefficiency, poor productivity, and risky situations within management of business and technical processes, projects, and operations.

Also, studying General Physics 1 & 2 where the students will be able to identify basic physical quantities, explain the concepts and apply the basic knowledge of physics in their specialization programs.

Basic Sciences Department depends on excellent faculty members who are very creative in their teaching and simplifying complex ideas clearly and logically and they help the students to see where they can apply the concepts which they have learned. Our faculty members are very active to contribute to their fields by Continue doing various researches beside developing the curriculums constantly.

Our department currently does not award an academic degree.  However, running our own program will be considered in our future plan.

                                                                   

                                                                                      Dr. Reham Alahmadi

Head of Basic Sciences Department
Course Name : Statistics
The Language Of Instruction : English
Type Of Requirement : Colleges' requirement
| | |
| --- | --- |
| Description | This course introduces the student to statistics with business applications. The course covers both descriptive and inferential statistics. The purpose of this course is to introduce the basic statistical methods used in Business, IT applications and other related multidisciplinary areas. Students will learn how to select and apply appropriate statistical methods to analyze data from clinical trials, and how to present, interpret and discuss the analyses clearly and concisely. Topics included are measures of central tendency; measures of dispersion; graphical displays of data; linear regression; basic probability concepts; binomial and normal probability distributions; confidence intervals; and hypothesis testing of mean, proportion for one or two populations. The course also covers ANOVA and hypothesis tests for Goodness of Fit. By the end of this module, students should be able to apply the concepts of statistics to a business situation, the concepts of discrete and normal probability distributions, to formulate testing of hypotheses in constructing and interpreting confidence intervals, to analyze data sets using linear regression and correlation and to interpret the results obtained from analyzing data using software. |
| The Main Topics Of The Course | Topics included are measures of central tendency; measures of dispersion; graphical displays of data; linear regression; basic probability concepts; binomial and normal probability distributions; confidence intervals; and hypothesis testing of mean, proportion for one or two populations. The course also covers ANOVA and hypothesis tests for Goodness of Fit. By the end of this module, students should be able to apply the concepts of statistics to a business situation, the concepts of discrete and normal probability distributions, to formulate testing of hypotheses in constructing and interpreting confidence intervals, to analyze data sets using linear regression and correlation and to interpret the results obtained from analyzing data using software. |
| The Textbook | Triola, M.F. (2011). Elementary statisticsusingtheTI-83/84 Plus calculator. (3rdEdition). Pearson Education. ISBN:978-0-321-64148-9 (print version) |
| References | - |
Course Name : Quantitative Methods
Course Name : Quantitative Methods
The Language Of Instruction : English
Type Of Requirement : Colleges' requirement
| | |
| --- | --- |
| Description | This course addresses the importance of applying quantitative methods and analysis to the solution of business problems using structured problem solving and specialized data analysis software tools. The main focus of the course is on solutions to problems of inefficiency, poor productivity, and risky situations within the management of business and technical processes, projects, and operations. Some of the methodologies covered are linear programming, PERT/CPM analysis, time series, decision tree analysis, and data mining. Upon completion of this module, students should be able to recognize various decision-making options based on probability and risk. Predict data trends based on historical or variable information. Manipulate the balance between waiting line cost and service cost. Calculate the solutions for linear programming problems. Construct various inventory controls and project management models. Use data for simulation modelling and appraise the outcomes. |
| The Main Topics Of The Course | Topics included are Introduction to Quantitative Analysis; Decision Analysis; Forecasting;  Regression Models; Waiting Lines and Queuing Theory Models;  Linear Programming Models: Graphical and Computer Method. The course also covers Linear Programming Applications, Transportation and Assignment Models. Moreover, Inventory Control Models, Project Management, and Simulation Modeling. |
| The Textbook | Render, B., Stair, R, & Hanna, M. (2012): Quantitative analysis for management (11th ed.). Upper Saddle River, NJ: Prentice-Hall, ISBN: 9780132149112(print version) |
| References | - |
Course Name : Discrete Mathematics
Course Name : Discrete Mathematics
The Language Of Instruction : English
Type Of Requirement : Colleges' requirement
| | |
| --- | --- |
| Description | This course in discrete mathematics provides the mathematical background needed for all subsequent courses in computer science and for all subsequent courses in the many branches of discrete mathematics. This course introduces students to fundamental algebraic, logical and combinatorial concepts in mathematics. Topics include Boolean Logic, Predicate Logic, sets, mapping, relations, elementary counting principles, algorithm & proof techniques, graphs, and recursions. Upon completion of this module, students will be able to understand and use (abstract) discrete structures that are backbones of computer science. Explain competently the concept of Logic and Boolean Algebra. Analyze the Basic Structures of Discrete Mathematics, such as Sets, Functions, Sequences, Sums, and Matrices. Calculate the counting problems and general problems using Algorithms. Explain accurately the concept of modular arithmetic and linear congruences. Illustrate the concept of Graph Theory in " Graphs", "Trees" and "Relations". Judge correctly the proof of statements by Mathematical Induction and concept of Recursion. |
| The Main Topics Of The Course |  Topics include Boolean Logic, Predicate Logic, sets, mapping, relations, elementary counting principles, algorithm & proof techniques, graphs, and recursions. Upon completion of this module, students will be able to understand and use (abstract) discrete structures that are backbones of computer science. Explain competently the concept of Logic and Boolean Algebra. Analyze the Basic Structures of Discrete Mathematics, such as Sets, Functions, Sequences, Sums, and Matrices. Calculate the counting problems and general problems using Algorithms. Explain accurately the concept of modular arithmetic and linear congruences. Illustrate the concept of Graph Theory in " Graphs", "Trees" and "Relations". Judge correctly the proof of statements by Mathematical Induction and concept of Recursion. |
| The Textbook | Rosen, K.H. (2012). Discrete Mathematics and its Applications (7th ed.). New York, NY: McGraw Hill. ISBN: 978-0077431440 (print version). |
| References | - |
Course Name : Linear Algebra
Course Name : Linear Algebra
The Language Of Instruction : English
Type Of Requirement : Colleges' requirement
| | |
| --- | --- |
| Description | This course of Linear Algebra is most widely used in the engineering core subjects, and other fields. The course offers the solution of systems of algebraic equations obtained from engineering problems and eigen-system analysis, a range of ways for the students to develop their skills and knowledge by introducing several specialized areas of mathematics and its applications in engineering. The main topics include in this course are systems of linear equations, their applications and solutions. Matrices, vectors, elementary operations on vectors, linear independence, spanning sets, and bases. Eigenvalues, eigenvectors, and Eigen spaces will be discussed. Example and applications will be primarily based on IT systems. Upon completion of this module, students will be able to recognize methods to solve a system of linear equations. Describe a geometric technique for maximizing or minimizing a linear expression. Calculate the dot product and the cross product of vectors, in addition to define the Diagonalization and Quadratic Forms. Analyze the properties of vector spaces and subspaces using linear transformations. Illustrate the properties of matrices such as invariability, determinant, etc. Clarify the concept of the eigenvectors, eigenvalues and linear transformation. |
| The Main Topics Of The Course | The main topics include in this course are systems of linear equations, their applications and solutions. Matrices, vectors, elementary operations on vectors, linear independence, spanning sets, and bases. Eigenvalues, eigenvectors, and Eigen spaces will be discussed. Example and applications will be primarily based on IT systems. Upon completion of this module, students will be able to recognize methods to solve a system of linear equations. Describe a geometric technique for maximizing or minimizing a linear expression. Calculate the dot product and the cross product of vectors, in addition to define the Diagonalization and Quadratic Forms. Analyze the properties of vector spaces and subspaces using linear transformations. Illustrate the properties of matrices such as invariability, determinant, etc. Clarify the concept of the eigenvectors, eigenvalues and linear transformation. |
| The Textbook | H. Anton, C. Rorres, (2013). Elementary Linear Algebra, 11e(Middle East Edition), Hoboken, NJ: John Wiley & Sons Lted. ISBN; 978-1-118-87876-7 |
| References | - |
Course Name : General Physics 1
Course Name : General Physics 1
The Language Of Instruction : English
Type Of Requirement : Colleges' requirement
| | |
| --- | --- |
| Description | This course will provide the fundamental ideas of physics. Beginning with kinematics, it includes motion in one and two dimensions, Newton's laws of motion and their applications, work and energy, linear momentum and collisions, rotational motion, and principles of conservation. Additionally, a study of electric charges, forces, and field, Coulomb's law. The purpose of this course is to identify the basic physical quantities, explain the concepts and apply the basic knowledge of physics necessary for their specialization programs. After successful completion of this course, students will be able to state basic concepts of mechanics and electrostatics theoretically and mathematically. State suitable theories related to the given problems. Demonstrate numerical skills to solve different type of problems in kinematics and electrostatics. |
| The Main Topics Of The Course | Students will learn the fundamental ideas of physics. Beginning with kinematics, it includes motion in one and two dimensions, Newton's laws of motion and their applications, work and energy, linear momentum and collisions, rotational motion, and principles of conservation. Additionally, a study of electric charges, forces, and field, Coulomb's law. |
| The Textbook | 1. Raymond A. Serway and John W. Jewett Jr. (2019) Physics for scientists and engineers with modern physics, 10th Edition CENGAGE Learning. ISBN- 978-1-337-55329-2 2. Physics: Principles with Applications, 7th edition, ISBN 978-0-321-62592-2, by Douglas C. Giancoli, published by Pearson Education, Inc., publishing as Pearson Prentice Hall © 2015 |
| References | - |
Course Name : General Physics 2
Course Name : General Physics 2
The Language Of Instruction : English
Type Of Requirement : Colleges' requirement
| | |
| --- | --- |
| Description | This course will provide a study of electric potential and electric potential energy, electric current, electric circuits, magnetism, thermal physics, transfer of energy in thermal processes, the laws of thermodynamics, vibrations and waves, periodic motion, oscillations, the motion of a pendulum, sound waves, electromagnetic waves, the nature of light, and reflection and refraction of light. The main purpose of this course is to identify and explain the concepts and apply the basic knowledge of physics (related to electrostatics, electricity and magnetisms, heat, thermodynamics, oscillations, waves, electromagnetic waves, reflection and refraction of light) necessary for their specialization programs. After successful completion of this course, students will be able to state and explain the basic concepts of electrostatics, electricity, magnetism, thermodynamics, sound and light theoretically and mathematically. Demonstrate numerical skills to solve different type of problems in electrostatics, electricity, magnetism, thermodynamics, sound and light. |
| The Main Topics Of The Course | This course will provide a study of electric potential and electric potential energy, electric current, electric circuits, magnetism, thermal physics, transfer of energy in thermal processes, the laws of thermodynamics, vibrations and waves, periodic motion, oscillations, the motion of a pendulum, sound waves, electromagnetic waves, the nature of light, and reflection and refraction of light. |
| The Textbook | Raymond A. Serway and John W. Jewett Jr/ (2019) Physics for scientists and engineers with modern physics, 10th Edition CENGAGE Learning. ISBN- 978-1-337-55329-2 |
| References | - |