Definition
The Department of Electronic Media at the Saudi Electronic University was established with the establishment of the Faculty of Science and Theoretical Studies based on the decision of the Council of Higher Education at its (75th) session on 1/2/1435 H. And after the Board was briefed on the memorandum of the General Secretariat of the Council in this regard, he made his decision no. (23/75/1453) which is the following: approval of the establishment of the Faculty of Science and Theoretical Studies at the Saudi Electronic University. The department was established to be a specialized department that keeps pace with the rapidly changing world of media as a result of the developmentof technology, and therefore pays attention to various practices in specialization, its effects and ethics, in an attempt to accommodate all the areas of digital media so that its program is devoted not only to the training of journalists and media students, but also enables it to expand its knowledge and develop its skills in several areas such as writing press texts and productive skills while highlighting the professional role of public relations in this digital age and other areas. The e-media department's facilitators are looking to attract talent from those who want to study the specialty in its advanced technical form and its many attractive spaces. It has a different dimension to the study of this program than its counterparts at other universities, by combining the consolidation of theoretical concepts with skillapplications to enhance the university's role and mission in this context.
Graduates Skills
To be familiar with the knowledge and skills that are required for media writing in general, and for E-media writing in particular.
To be able to deal with various information sources and database.
To be able to create, design, and to produce E-media materials, including the various tools, graphics, and illustrations.
To be able to manage Websites and their contents.
To be familiar with roles and ethics of E-media .
To create and design intelligent applications relevant to E-media.
To be acquainted with the methods and fields of the media, and its modern trends in view of the dissemination of E-media tools.
Department Chief's Speech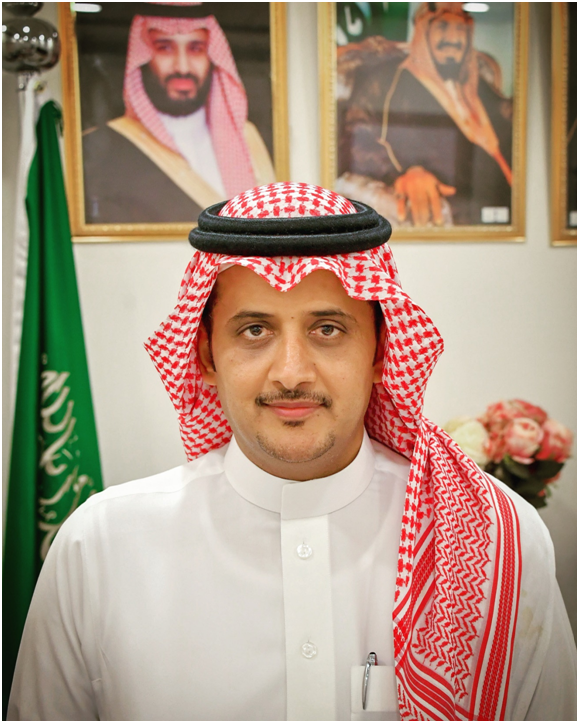 In the name of of Allah the Merciful,,

We at the delighted to have the first academic department specialized in Digital Media bachelor programs in all Saudi Arabia. This department is established to keep a comprehensive understanding of a rapidly moving field in communication technology which its affect reached all media sectors in every level. Many traditional media industries move toward developing its traditional channels and communication platforms into digitalizing them to better reaching out the audience with new enhancement to the key messages of the industries. Therefor, and depending on the fast changing in the Digital Media field in the market and academic society, digital Media department at the university is dedicated to provide the new concept of the digital media developments with complete consideration of this field to include courses and programs mixed with practical share to cover all the requirements of the programs. In addition, the department prepares the students with creative and innovative methods to serve the Saudi market and to let them be more concentrated in the technologies of communication and media, with keeping in our consideration the needs of the market of new skills which adopted by the Saudi Arabi's vision 2030.

We at digital media department conducted a research of the most developed and recent academic experience in designing the programs' courses, to make the department of digital media unique in its academic results and provide new and recent academic and business experience to the industry. The programs are designed to concentrate on our students to be more skilled in the field and are prepared for the market with knowledge and experience. Building our country with most developed and skilled personals is our goal and participation which we are targeting.

we are seeking the opportunity to be the home of expertise in digital media and to provide the recent experience in the fields of digital media. We will always be proud of our students and their achievements and will keep our promise to adopt new knowledge of the field to our programs.

 

                Dr. Shaker Ali Althiabi

Head of Electronic Media Department